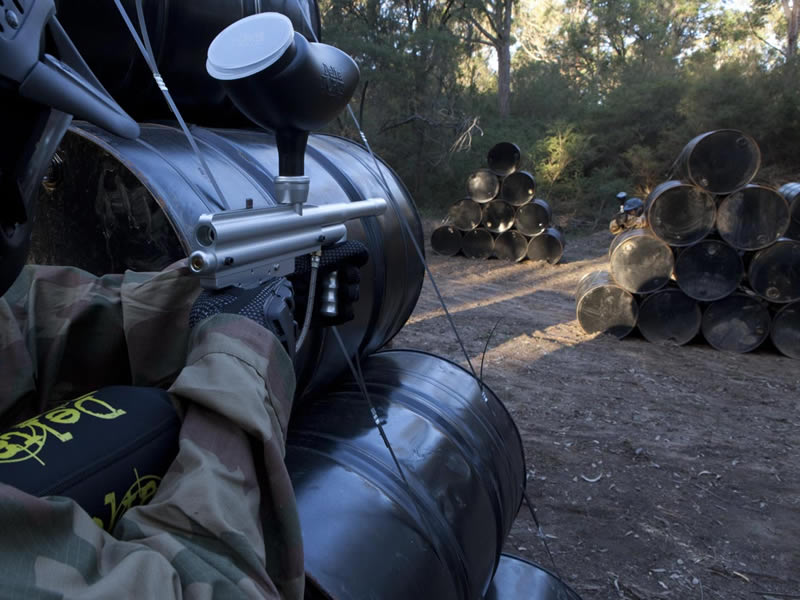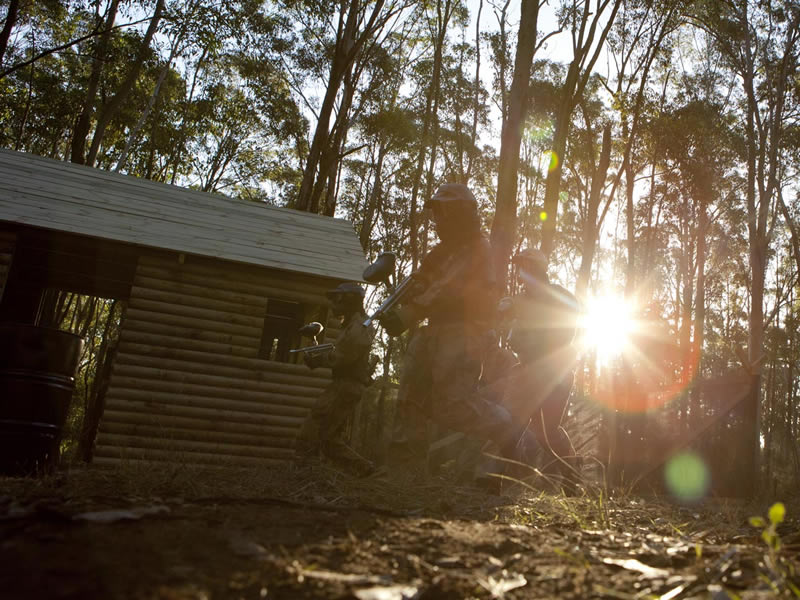 Entry Price
(Entry + Equipment Hire + 100 Paintballs)
Black Hawk Down
Tropic thunder
Nestled in this amazing natural bush setting, Petrie is the latest in Paintball super centres. Playing Paintball at Petrie will really give you a Next Level Paintballing experience, including amazing scenery, fantastic staff and world class scenarios. These scenarios include a giant stone pyramid with cavernous tunnels, haunted zombie graveyards, heavily-defended prison camps and their signature map…. The full scale blackhawk helicopter surrounded by tanks, ammo crates and fantastic terrain. Will you be able to save the downed aircrew in "Blackhawk Down".
Petrie has really taken Brisbane Paintball to a new level. The paintball equipment on offer is first class and includes full head protection, body armour issued as standard and padded collars integrated into all camouflage overalls. With experienced staff delivering safe and enjoyable Paintball games, Next Level Paintball will once again show why they are the trusted name in Paintball games and the new benchmark for Brisbane Paintball.
Petrie is located just off Dayboro Road. It is a short, relaxing drive from Brisbane CBD, the northern suburbs or the Sunshine Coast. Be sure to get your friends together now and experience the best that Paintball has to offer with this amazing new venue.