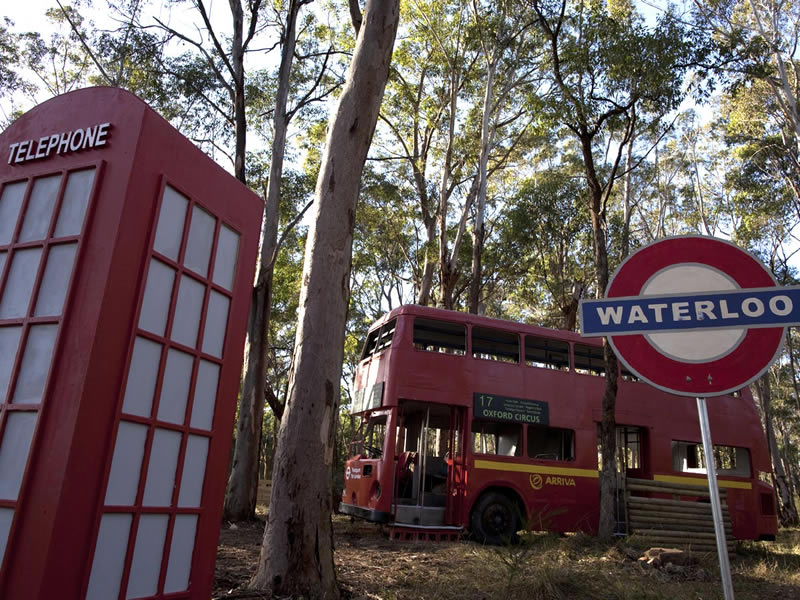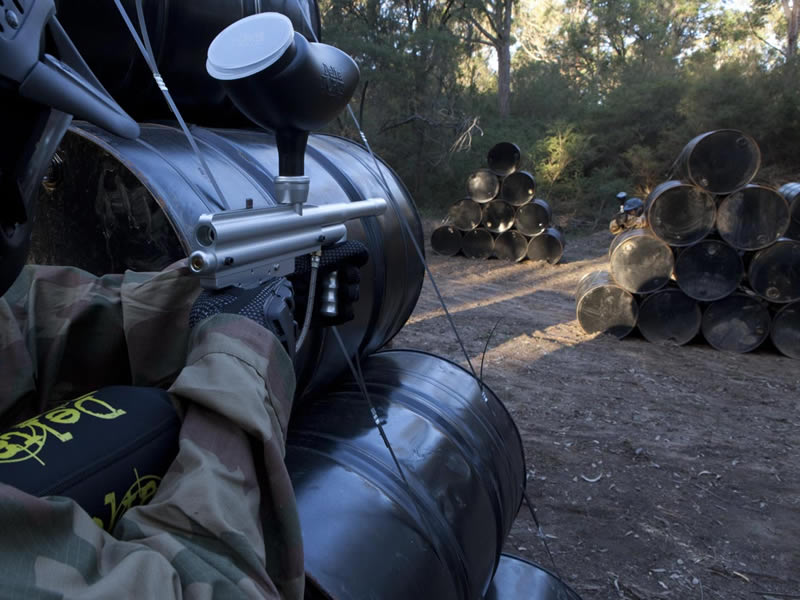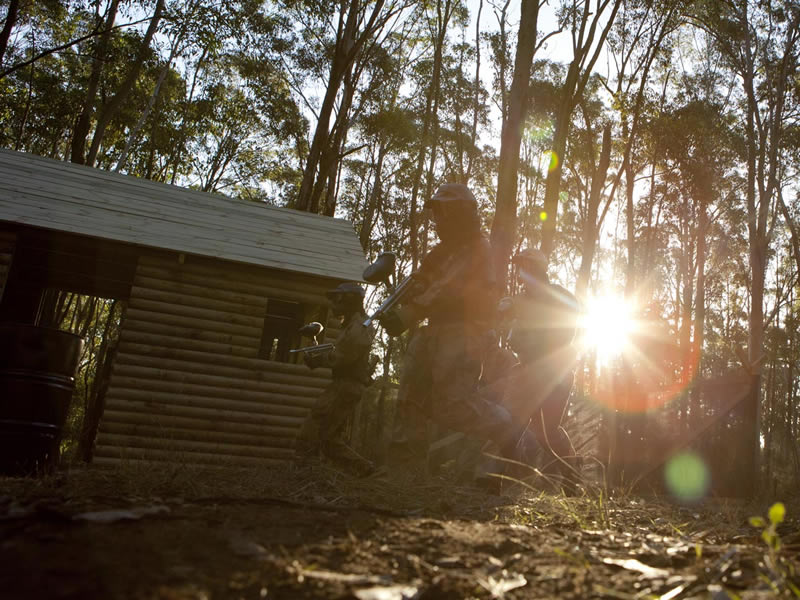 Entry Price
(Entry + Equipment Hire + 100 Paintballs)
London After the Apocalypse
Tropic thunder
Resident Evil
Blackhawk Down
Finally, a paintball venue in Sydney worth raving about! Play at Appin and you know you will be treated to the best there is to offer in safety, paintball game zones and professional customer service. Paintball Sydney caters for players 12 years and over and prides itself in providing the safest possible day of action.
With every player being issued full head helmets that cover the entire head and face, body armour issued to all players free of charge and camouflage overalls that incorporate a padded neck protector, you can be sure your friends, family, co-workers or guests are treated to a great day out without the unnecessary pain.
The scenarios are also amazing, including Tomb Raider, The Fuel Dump, London After the Apocalypse, Prison and the Jungle Crypt.
Paintball Sydney offers the ultimate paintball adventure; come and see for yourself what all of the hype is about. Whether you have an attacking style or prefer to defend from the back, there is something for everyone at Appin!
Just over 20 minutes from Campbelltown, you can enjoy the next generation in paintball entertainment.